A new way to interact
with light has arrived

​​​​​​​More comfortable. More human. More efficient.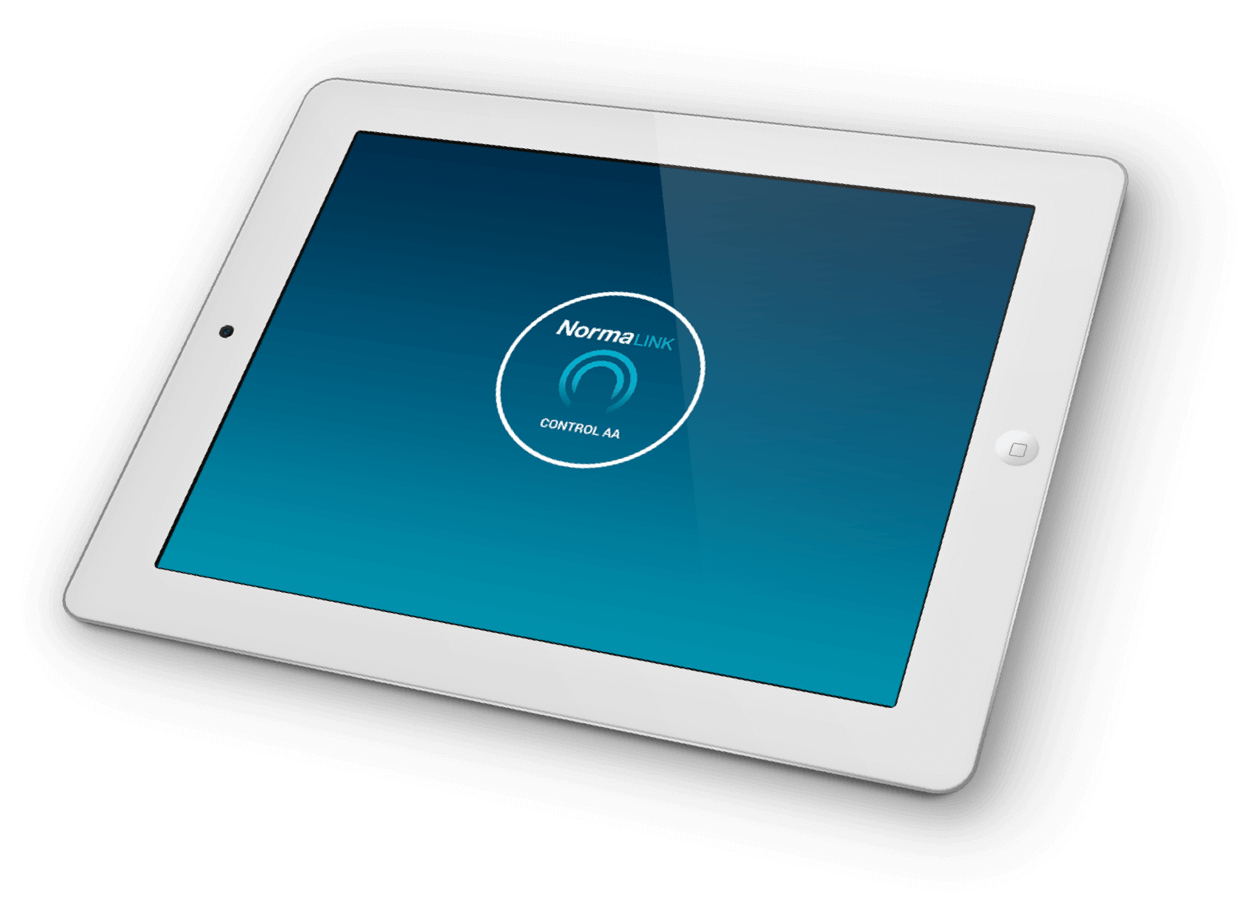 Normalink is a control platform for general and emergency lighting, using any mobile device with IOS, Android or Windows.
  App control by Normagrup
Normalink is DALI compatible and will allow you to remotely control one or several installations simultaneously, in real time and from different devices at the same time. It is also possible to have a comprehensive control with drawings using the Normalink BMS.

System compatible with DALI illumination.

Intelligent configuration and comissioning (automatic, easy and intuitive).

Multi-device control (from different devices at the same time).

Compatible with Modbus IP (external control)
*Requires the use of an IDNG-MG master gateway
What can I do with Normalink ?
With Normalink you can explore all the possibilities of your illumination, making it more human,  practical and comfortable, as well as more efficient.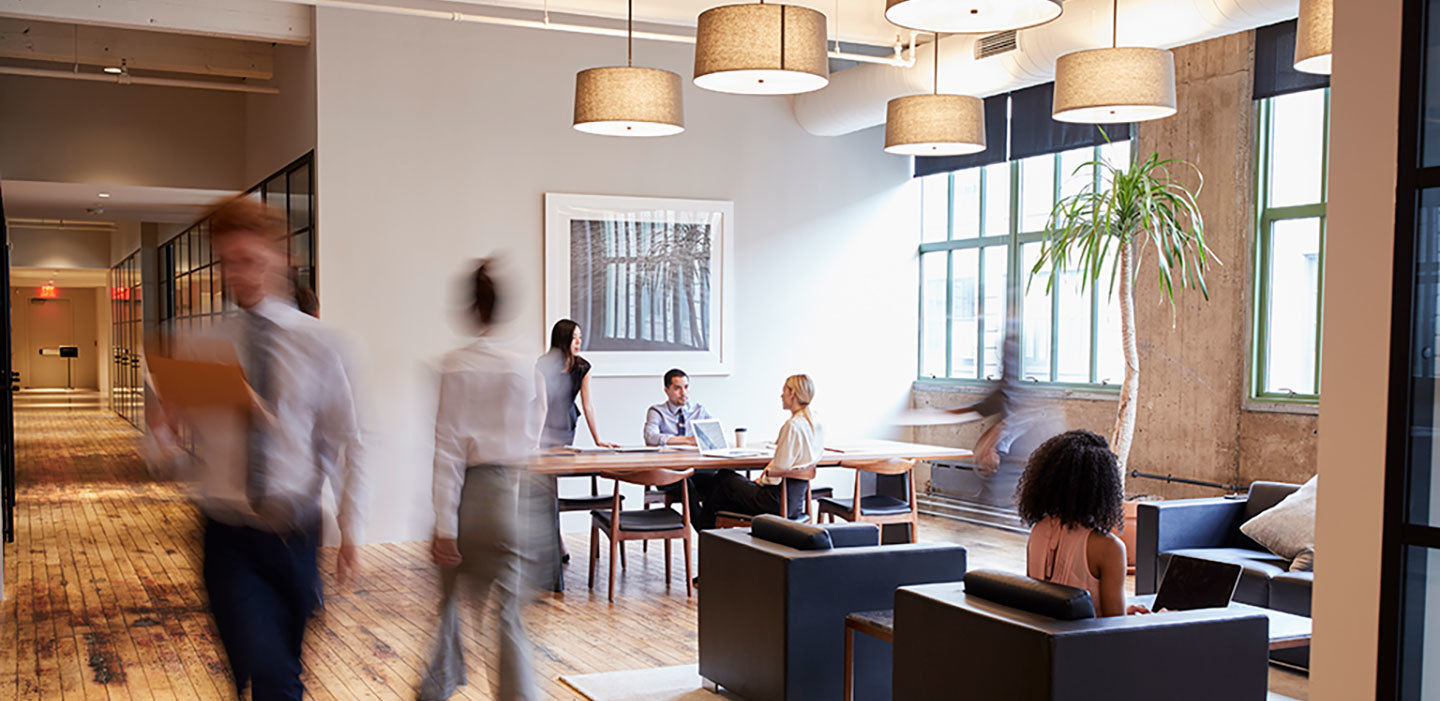 According to the different lighting needs of each zone and room.
Different scenes depending on the use of the building.
Create timings in an easy and intuitive way: set the time for the fittings to turn on, turn off, light regulation, etc.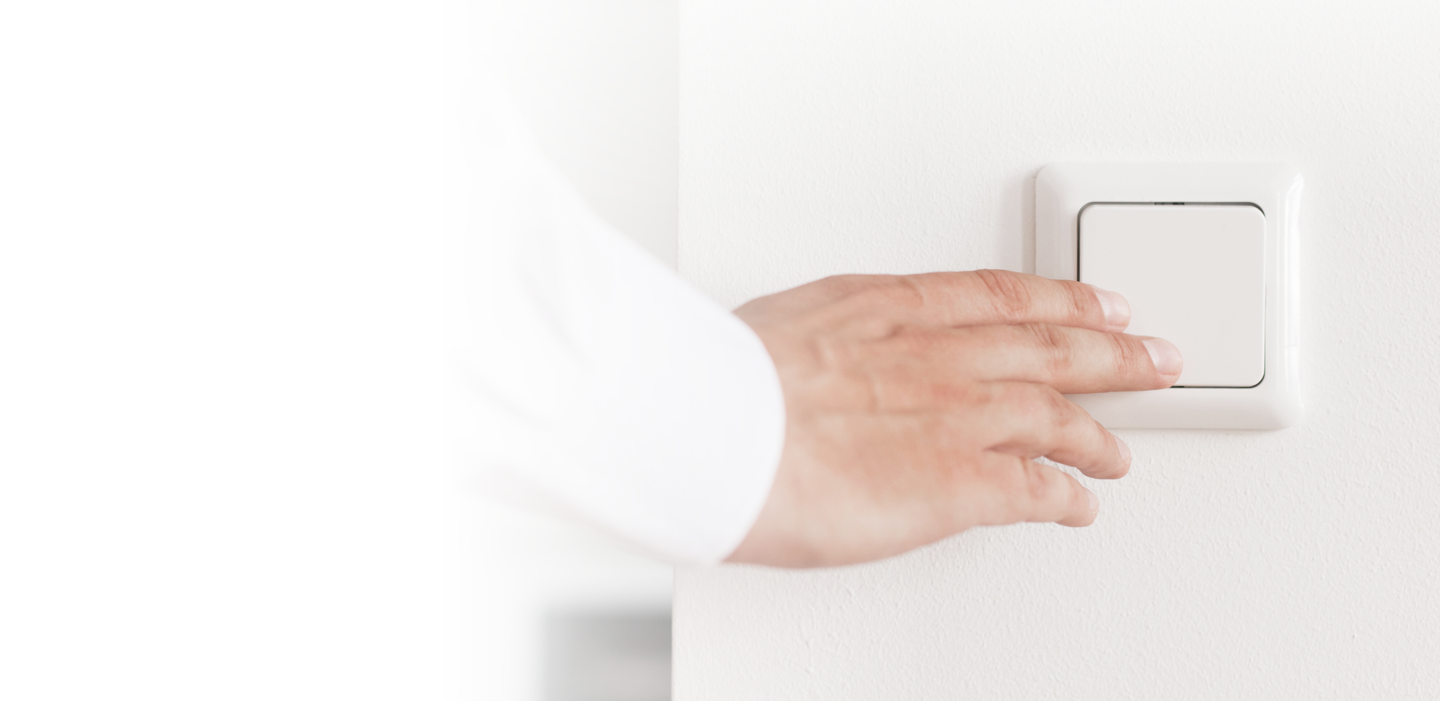 Integration of external elements
To integrate push buttons, presence detectors, light sensors or input/output signals has never been so easy.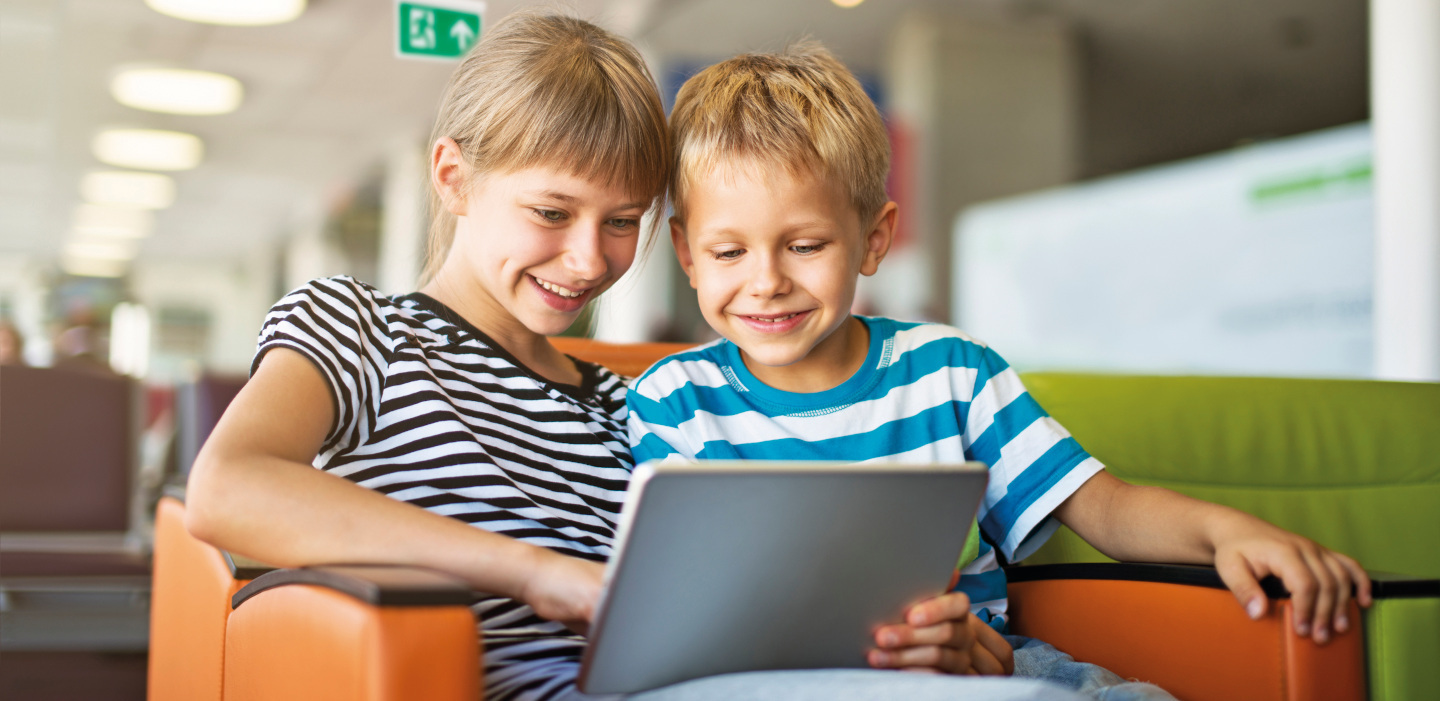 Optimize the mainteinance and comply with the security regulations
Program the emergency lighting tests whenever you want them to be carried out.
In case of any emergency lighting luminaries failing, Normalink will detect this and you will be informed.
Log everything that happens automatically.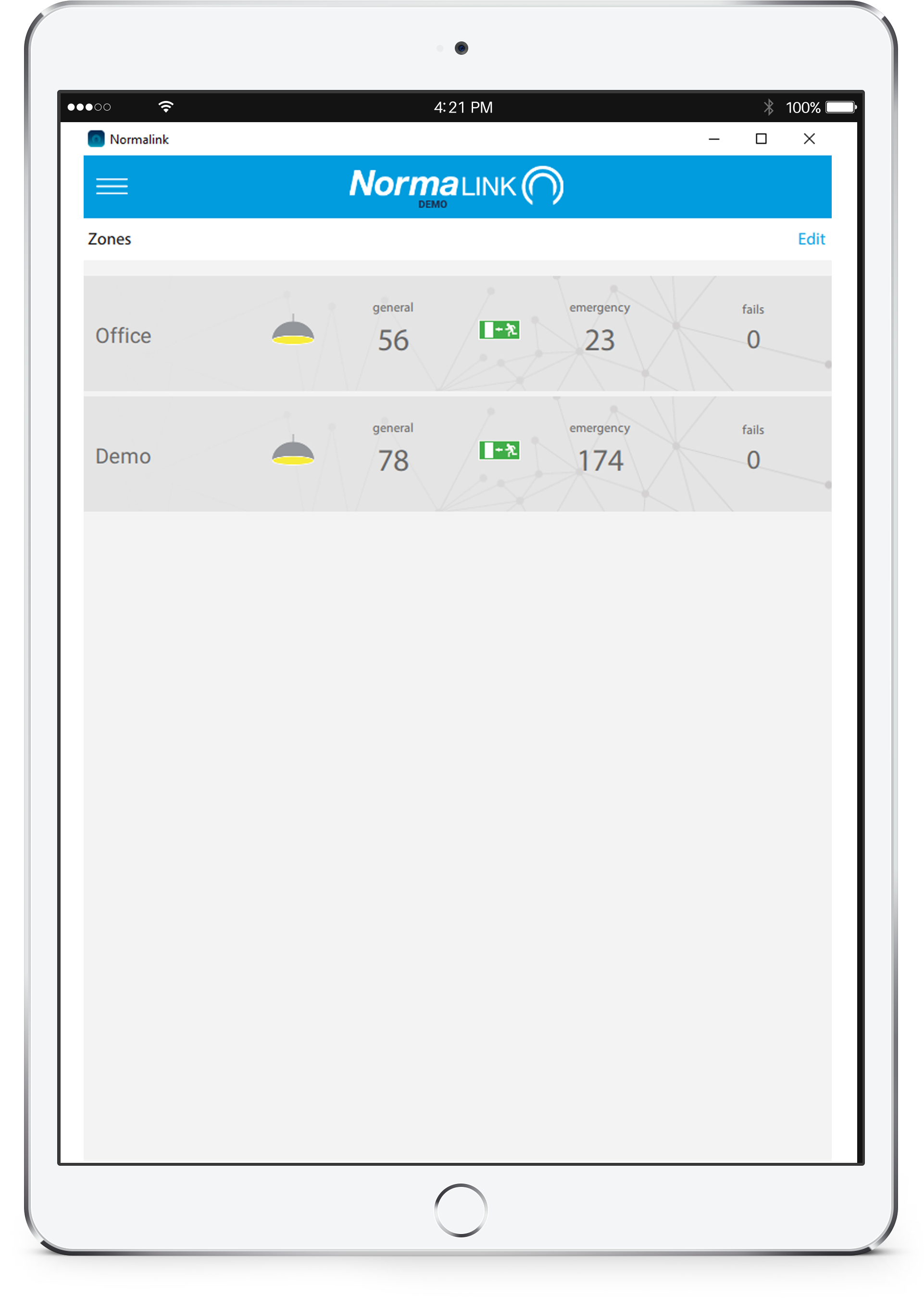 Building list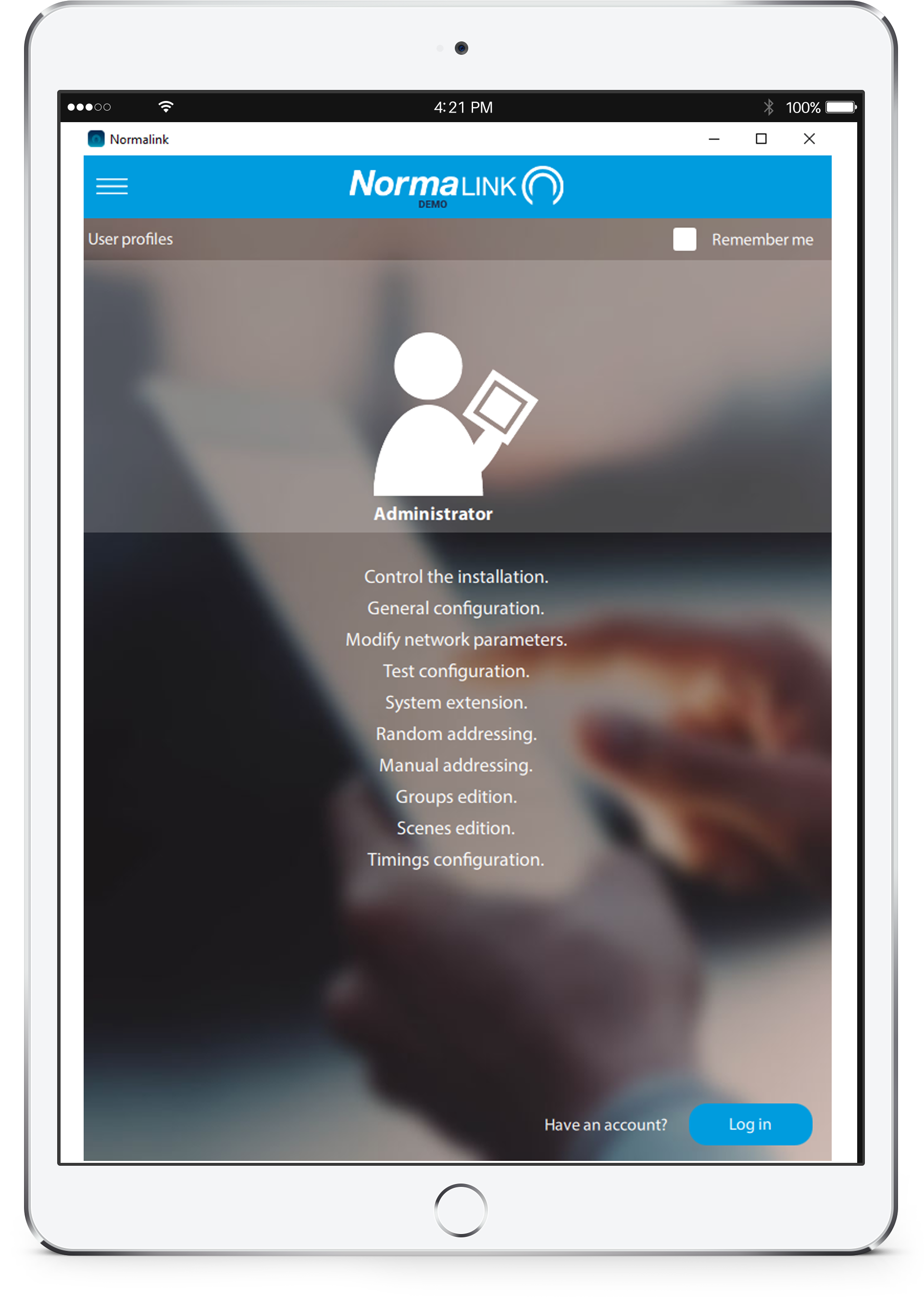 User profile selection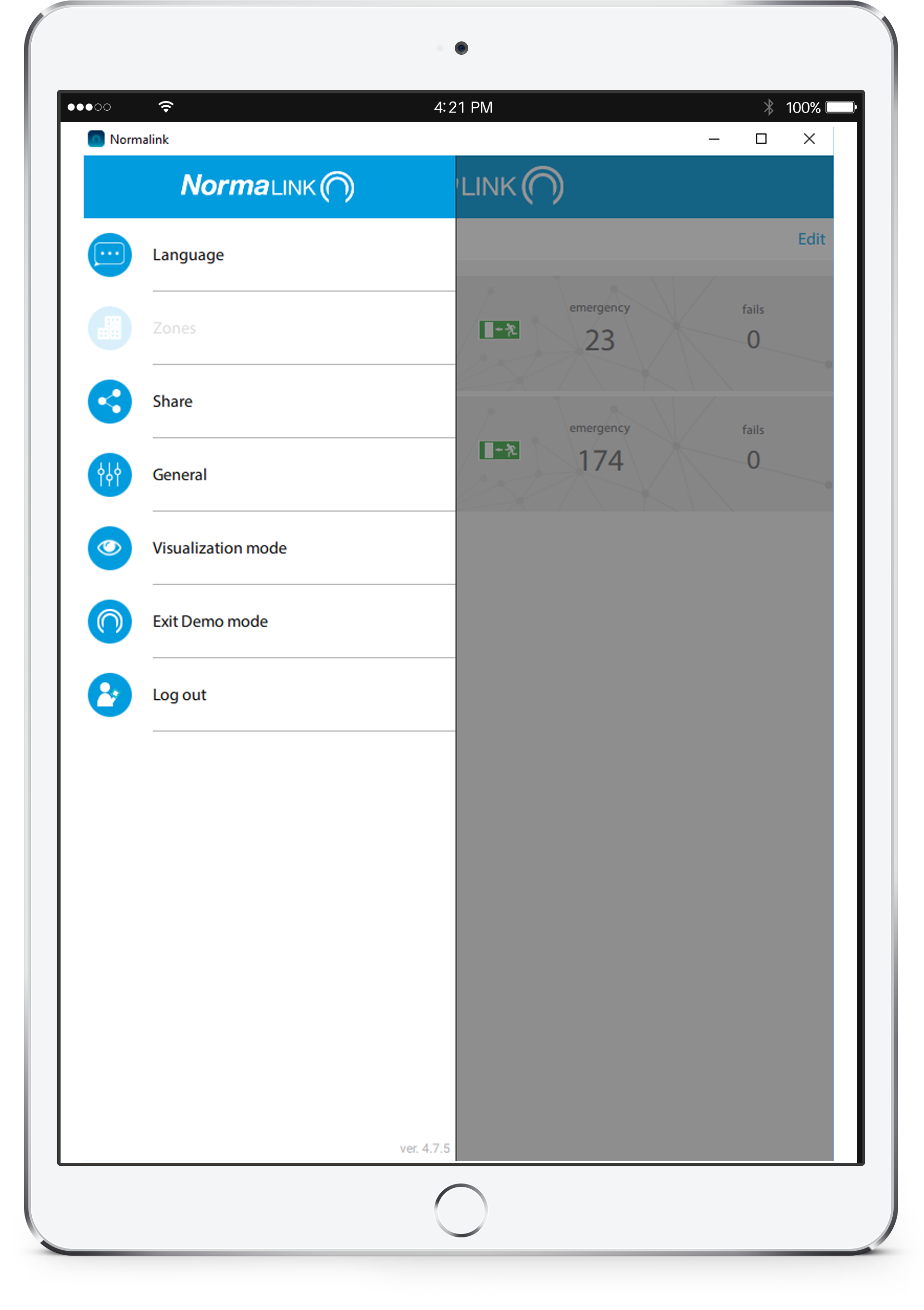 General menu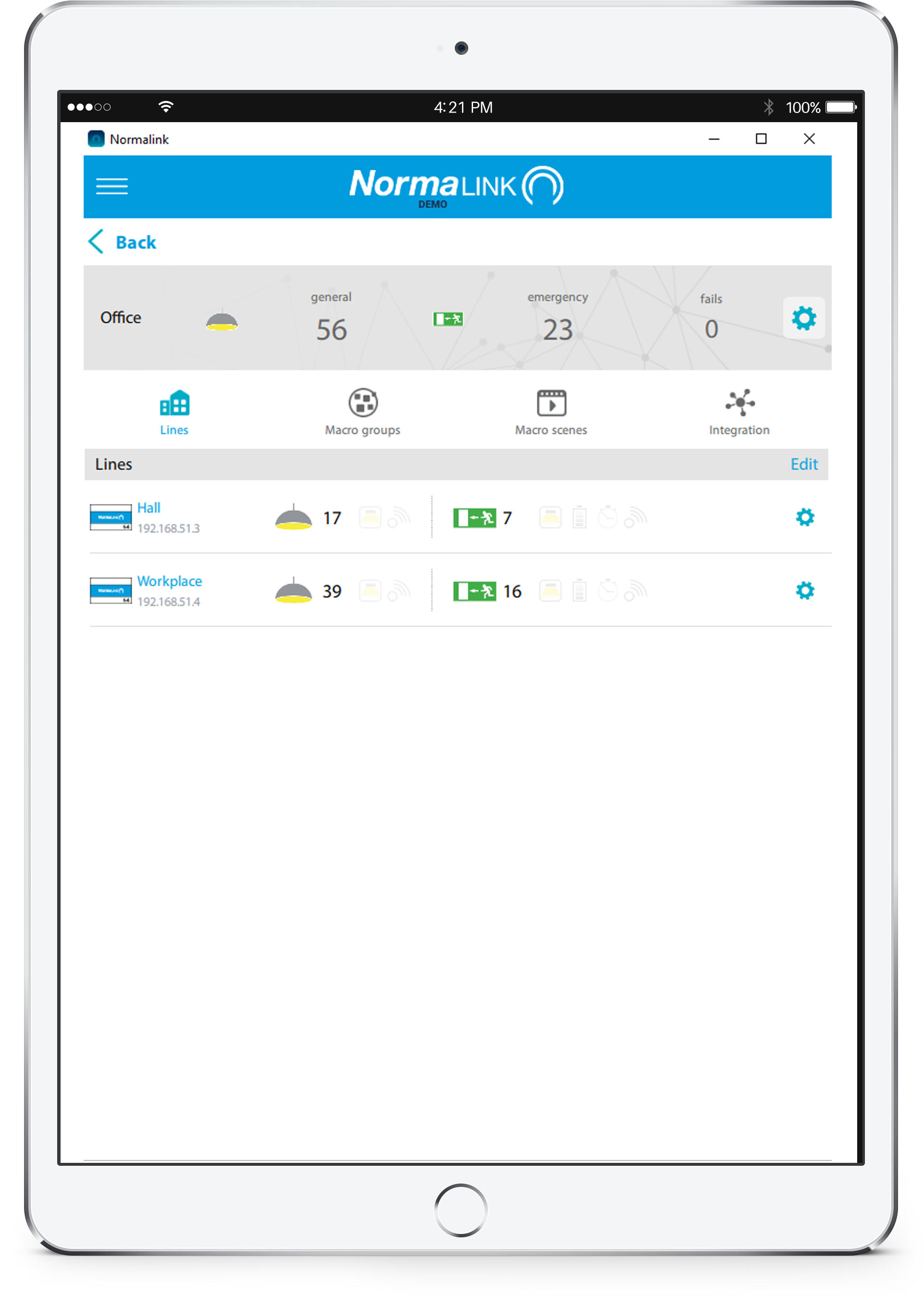 Within a zone or building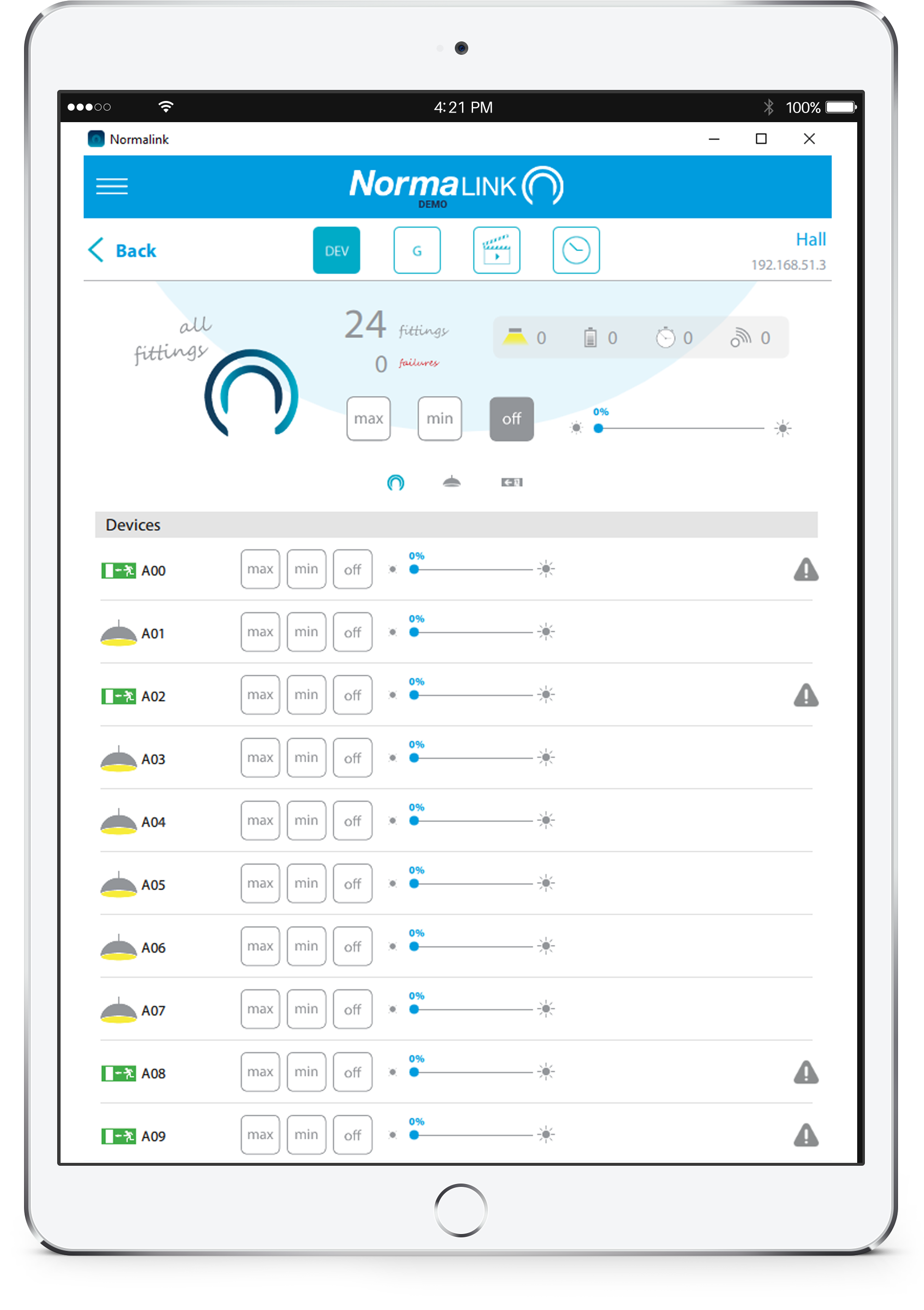 General and emergency lighting control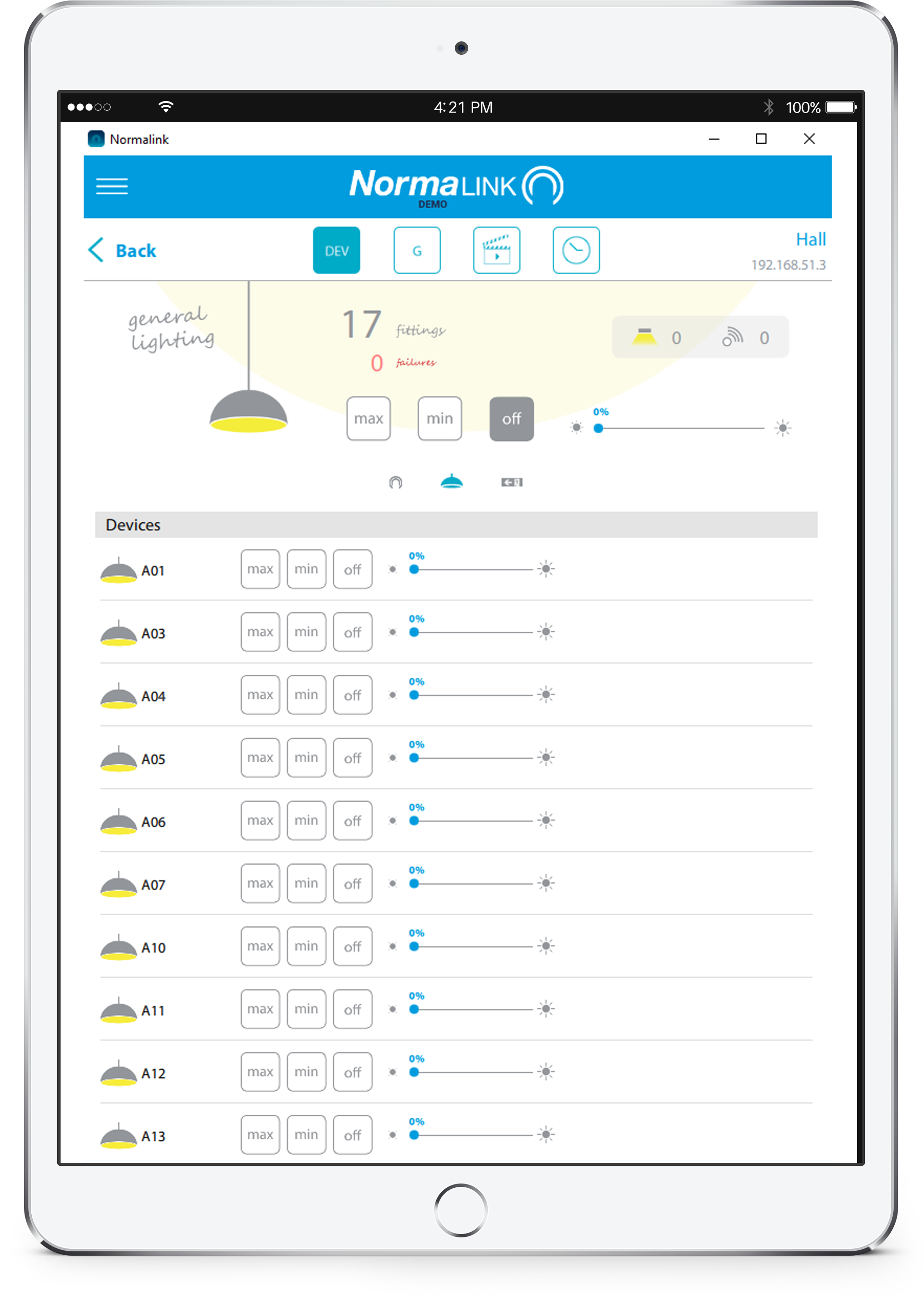 General lighting control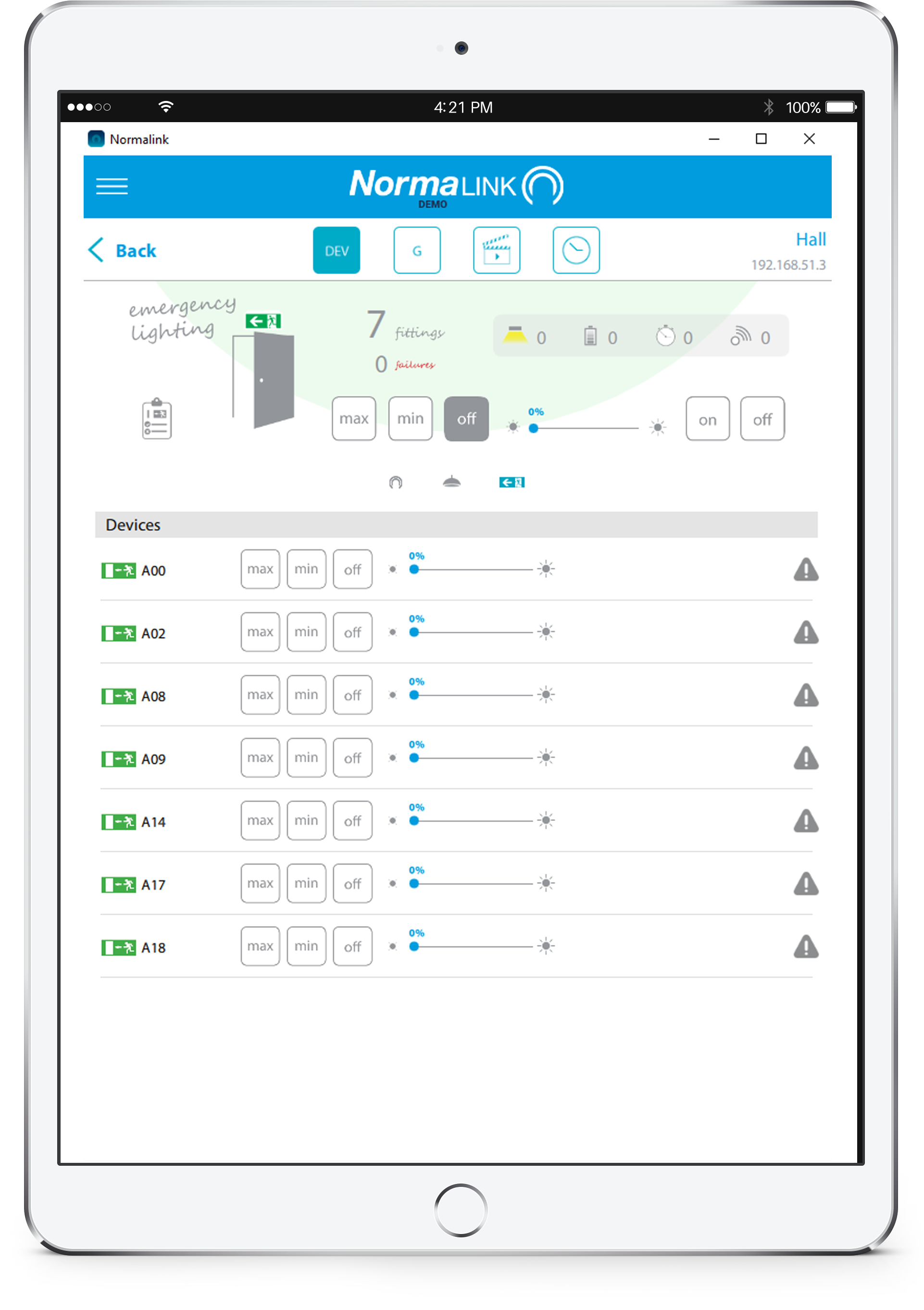 Emergency lighting control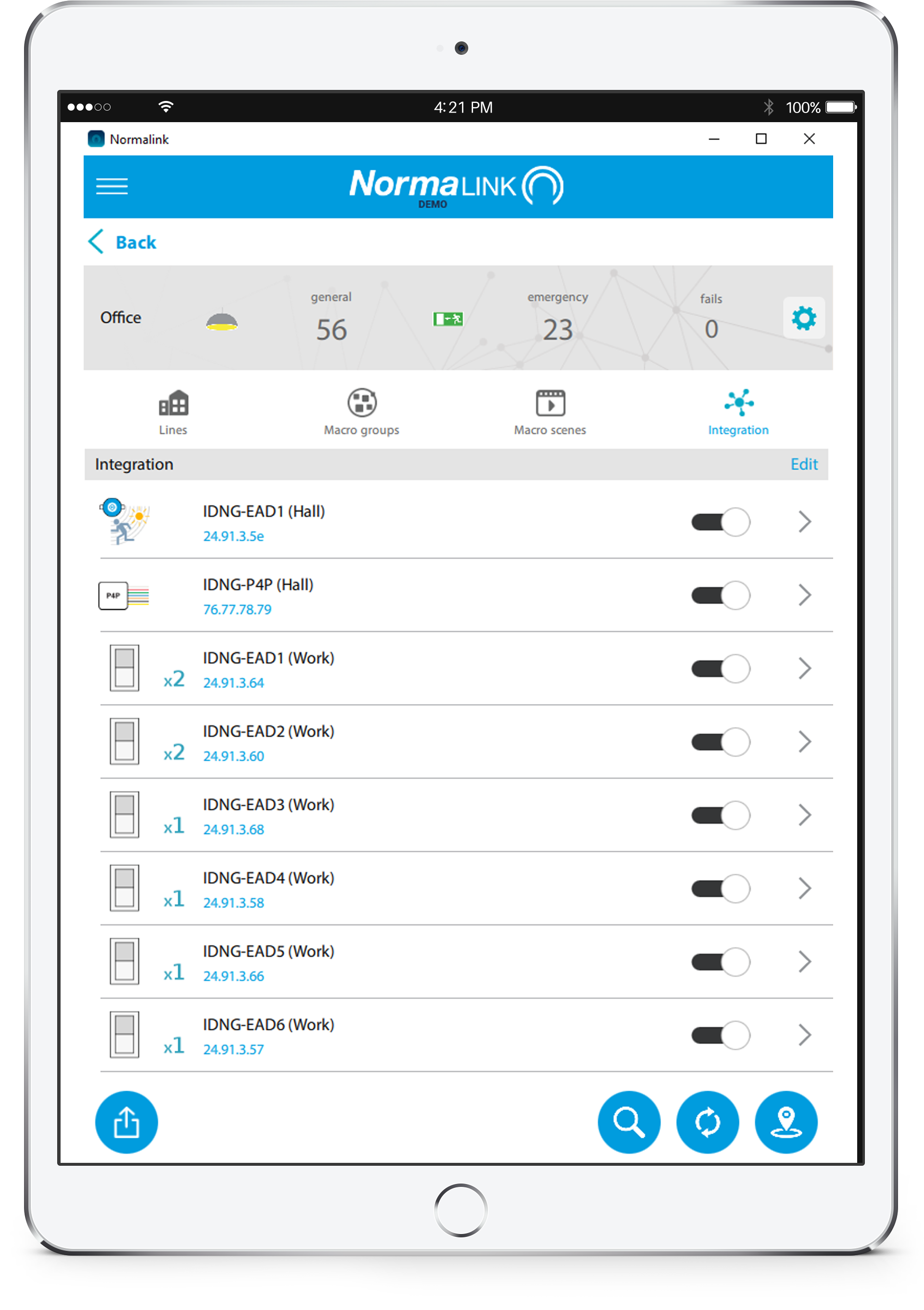 Integration (external elements)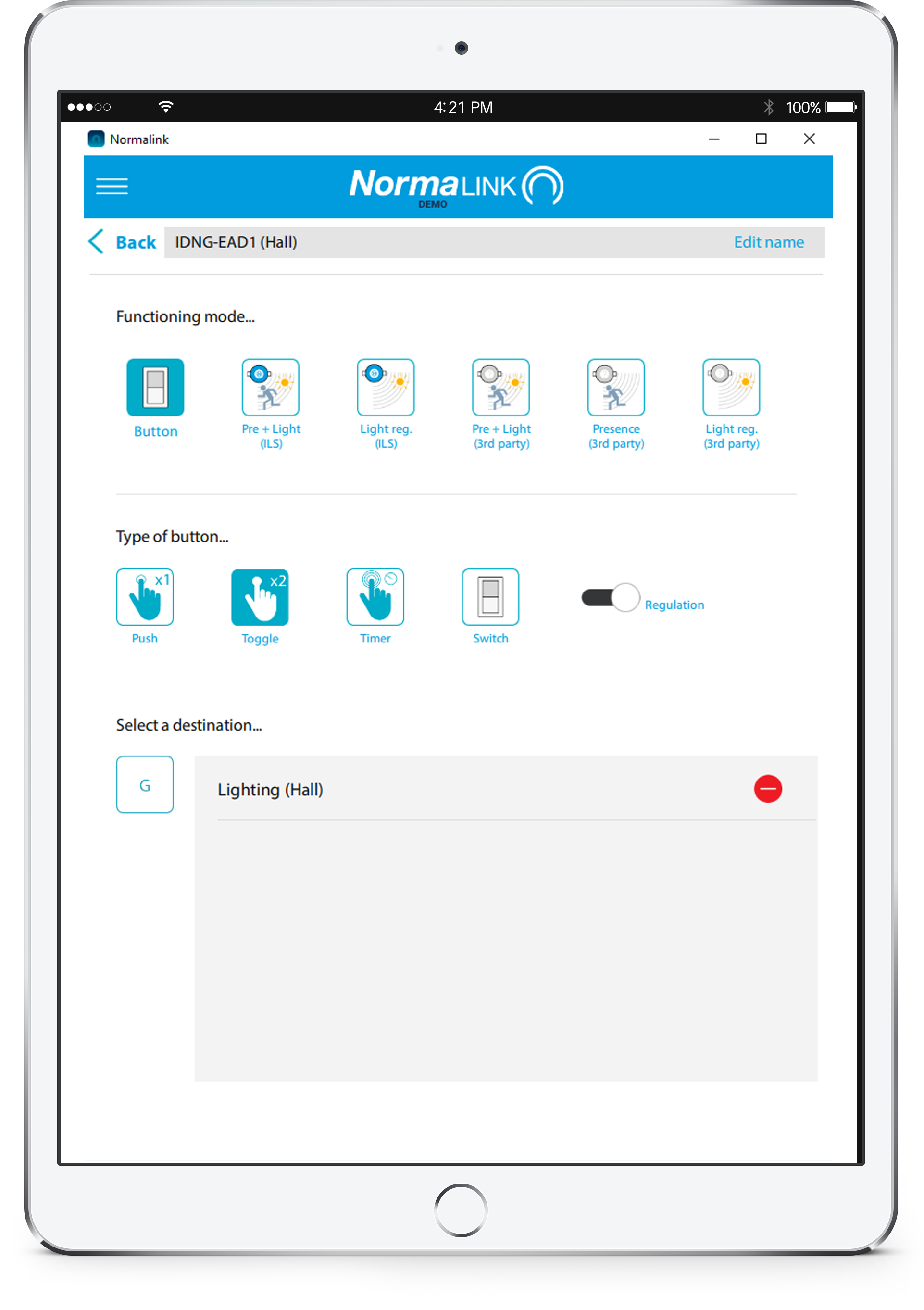 IDNG-EAD configuration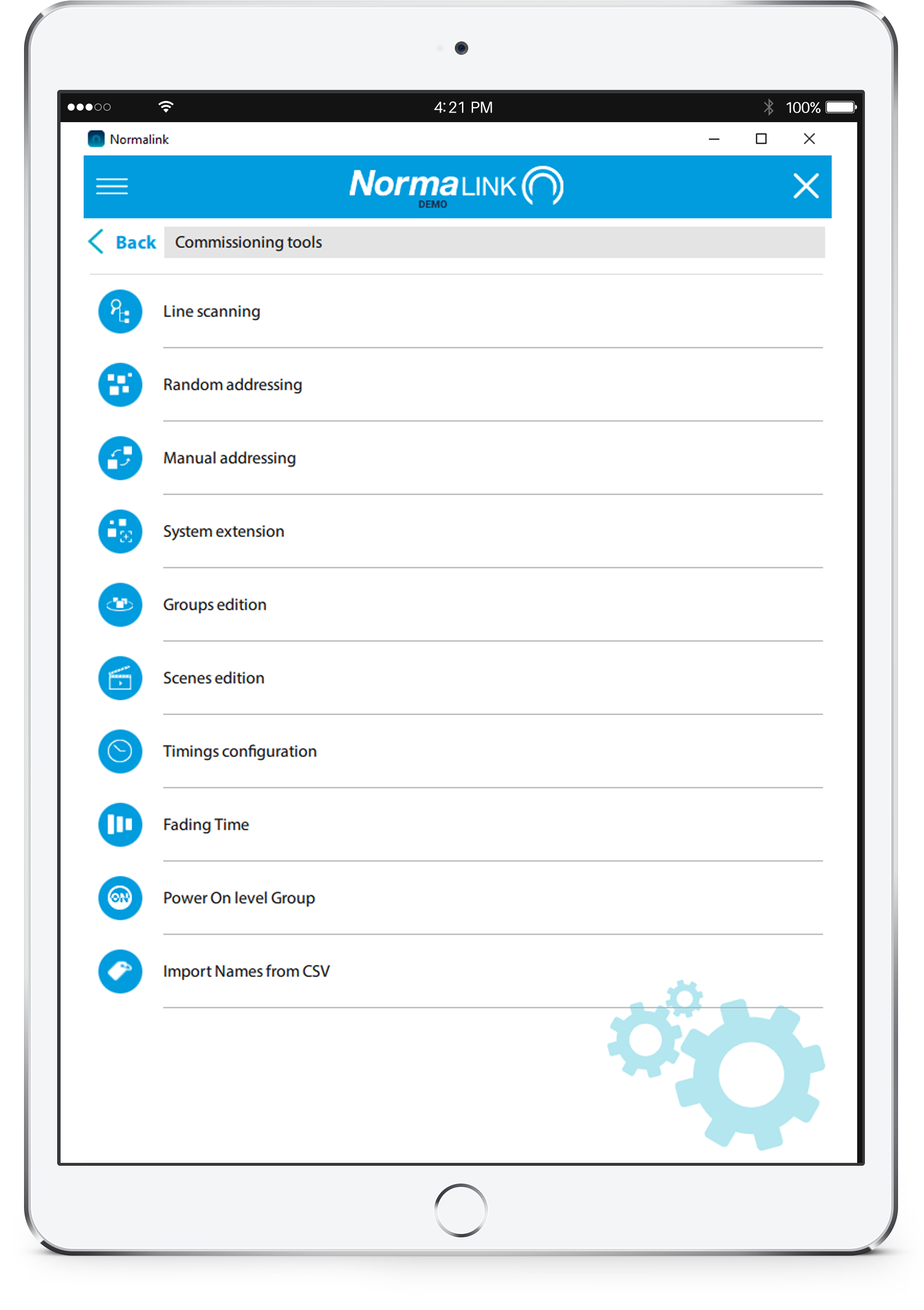 Commissioning tools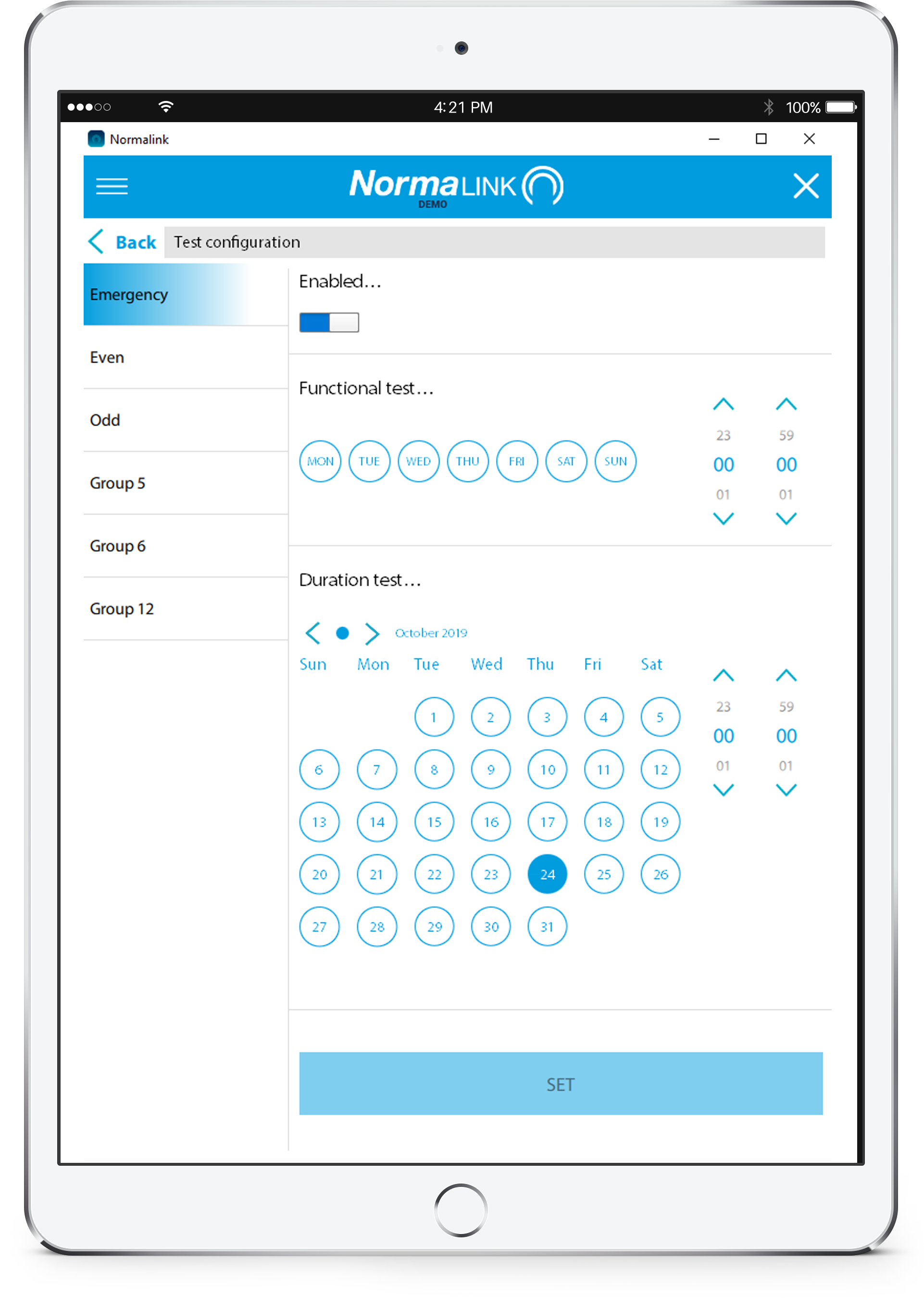 Test configuration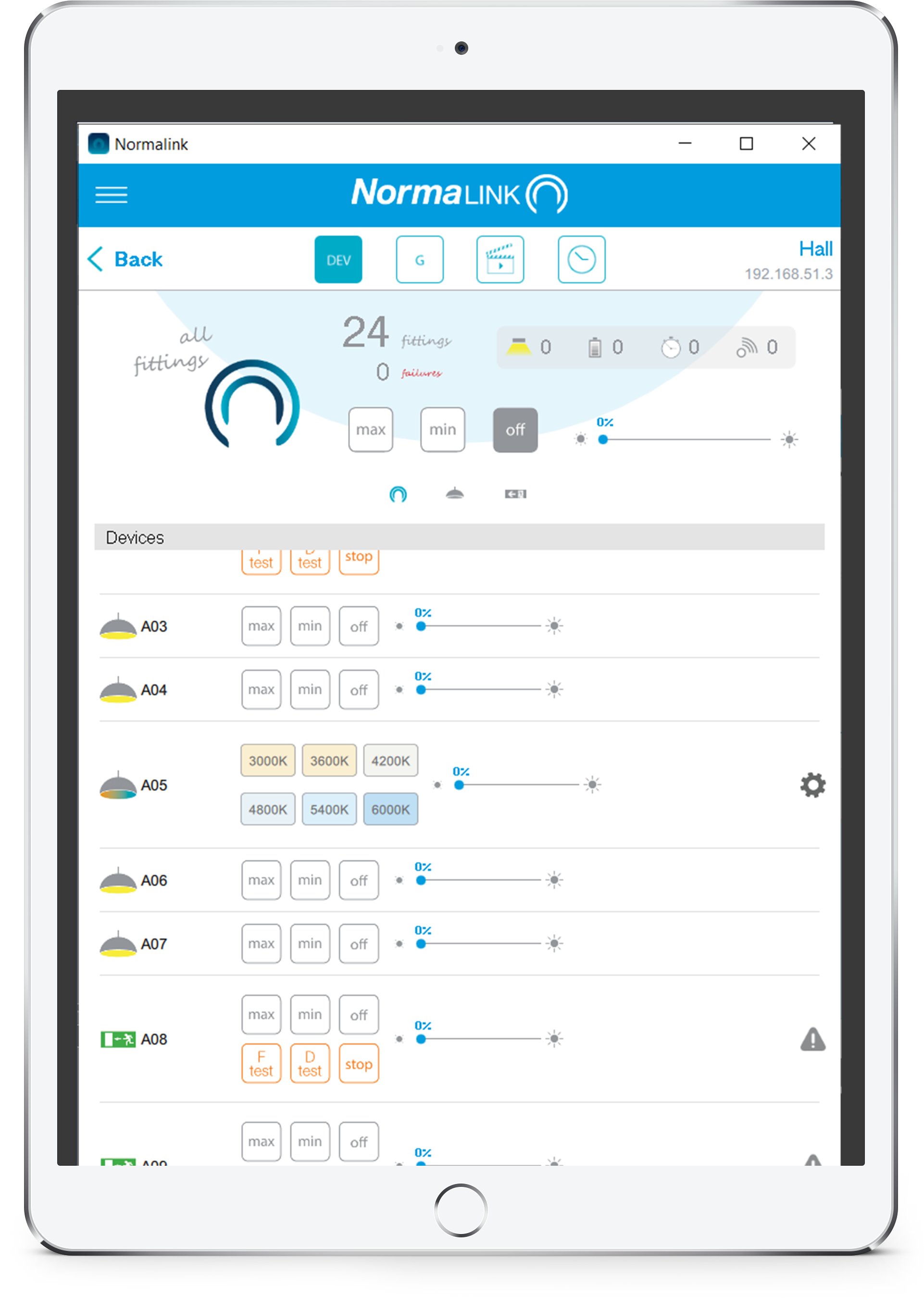 Tunable white control
Tunable white configuration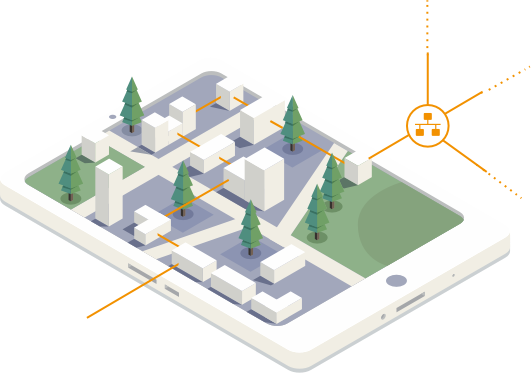 CLICK OVER THE IMAGE TO OPEN A MODAL WINDOW
DALI system features
Maximum capacity of the DALI line: 64 devices

Star or tree settings are allowed

Maximum distance allowed: 300 meters

Loops or loop closures are not allowed.

Cable: 2x1,5 mm2

Max.

of groups allowed (per DALI line): 16

No polarity

Max.

of scenes allowed (per DALI line): 16
A SYSTEM THAT YOU CAN TRUST
Simple, tough and extendable
Easy DALI wiring, with no polarity and isolated (tough communications and without mistakes).
Extendable system, ideal for small, medium or big installations.
Quick and automatic commissioning.
Universal external elements (light regulators, presence detectors, push buttons, external signals....) are directly connected to the DALI line through adapters (it does not use a DALI address).
Step by step guide
How to install Normalink
We teach you in a few simple steps how to set up a Normalink project.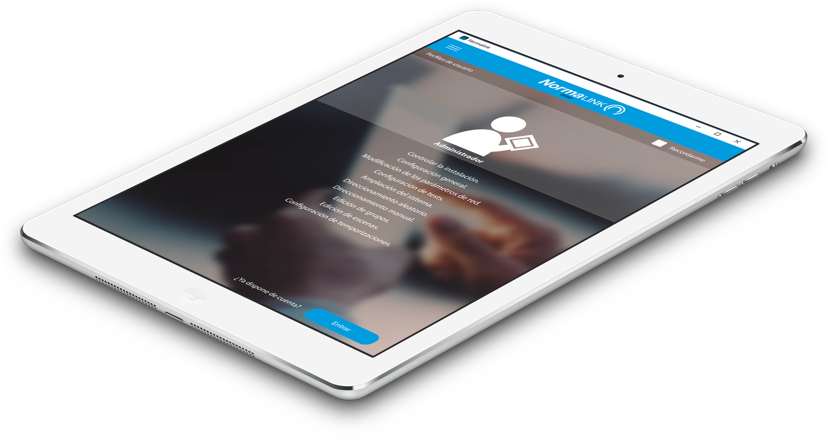 Normalink is the most simple, intuitive and advance control solution.
Control all the illumination in a confortable and intuitive way.
Make groups and scenes.
Program timings.
Detect anomalies and optimize the mainteinance of both the emergency and general lighting.
Normalink is a complete open system. No exclusivities.
Easy and automatic configuration: Connect and control.
Control the access through different user profiles.
Remotely control the installation.
Use the Normalink BMS system to work with drawings.
100% Spanish Technology designed by Normagrup.
Are you interested in NORMALINK?


Request more information